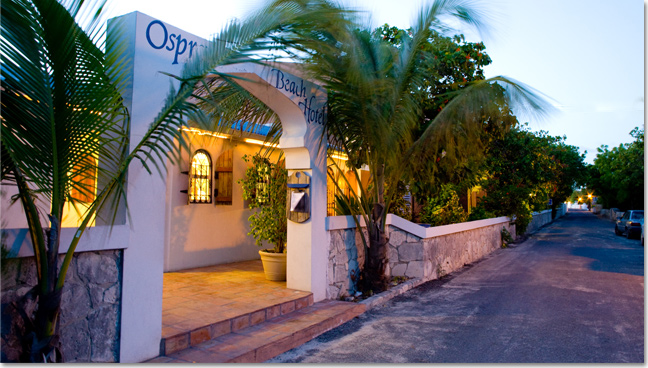 Beaches in Turks and Caicos
Beaches in Turks and Caicos are beautiful, wind-swept pristine white sands as far as the eye can see. Beaches in Turks are secluded with amazing views perfect for family vacations, honeymoons or just great places to swim, snorkel and dive.

The unspoiled atmosphere and endless sand and surf are great for the soul when you know where to stay, like the Osprey Beach Hotel, a true beachfront hotel, on a Caribbean island known for its excellent scuba diving.

Or just surf and turf it on the beaches resort Turks blanket on the sand. People who want to strike out on their own, beaches in Turks and Caicos are tremendous values. Many savvy travelers today are looking for an authentic personal experience away from the madding crowds.

Beaches in Turks and Caicos have something for everyone under an endless blue horizon with a year-round summer climate and uncluttered view. Try Gibb's Cay where you can get a kayak, a see-through boat, or even a submarine.

Everyone from beginners to experts can snorkel, dive, explore along the coral reef. Winter whale watching season brings humpback whales heading to traditional breeding grounds on the southern end of beaches resort Turks.

It's so nice to tan and relax at beaches in Turks and Caicos from North East Point to White Sand Beach in the south, or Corktree Beach, Pillory Beach and West Road Beach. Just south of the capital of Cockburn Town, the sparkling sands of Town Beach and Cedar Grove Beach delight, amuse, and amaze.

South of the airport, Governor's Beach is a beautiful white sand compliment to the lowlands along with the authentic White Sands Beach on the tip of the island near South Creek. Nature lovers will appreciate the off-the-beaten track quality of life in the real Caribbean.