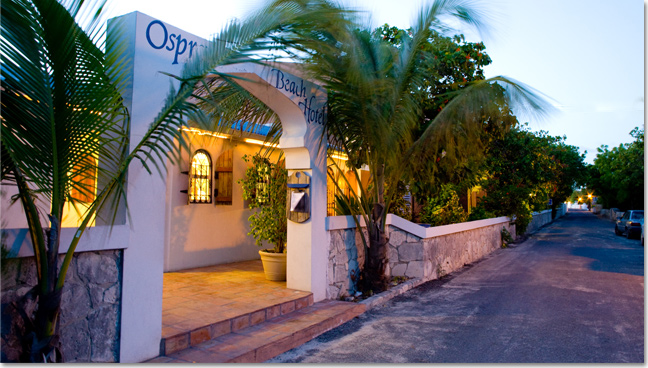 Caribbean Honeymoon Resorts
Caribbean honeymoon resorts with scuba diving combine romance and adventure. Have the fun-loving honeymoon you always imagined after a casual beach wedding. At Caribbean honeymoon resorts, your destination wedding is followed by the best getaway of your lives with no need for limos or drama.

Share an intimate beach wedding or renewal ceremony to warm up for the honeymoon ahead. Bask in the sunshine, seashore, and seductive vibe at Caribbean honeymoon resorts. Dive into the Caribbean depths for scuba diving and snorkeling on Grand Turk, one of the hottest island destinations on the globe. Kick back at Osprey Beach Hotel to soak up the simple things in life.

Join scuba divers from around the world in warm water with clear visibility. Appreciate awesome ocean life at the intersection of deep and shallow water. Enjoy a close view of coral formations, sea turtles, whales, dolphins, and manta rays. Get picked up by a dive boat on the beach right outside your hotel room. Spend more time diving and less time riding around with no shuttle buses or long rides to dive sites. If you want to get your feet wet, try snorkeling together before you learn scuba diving. Either way, you'll both make a splash at Grand Turk.

Avoid everyday hassles at Caribbean honeymoon resorts with no tourist attractions or chain stores. Unwind on the beach with a book, schedule pampering spa treatments, or hang out at the bar with other honeymooners. Take time to soak up the undeveloped beauty of Grand Turk. Have the beach and water to yourselves in an idyllic Caribbean oasis. Enjoy a leisurely stroll or catch a taxi to tour the small island. If you feel the need to momentarily reconnect with the outside work, you'll appreciate the free Wi-Fi at Osprey Beach Hotel.