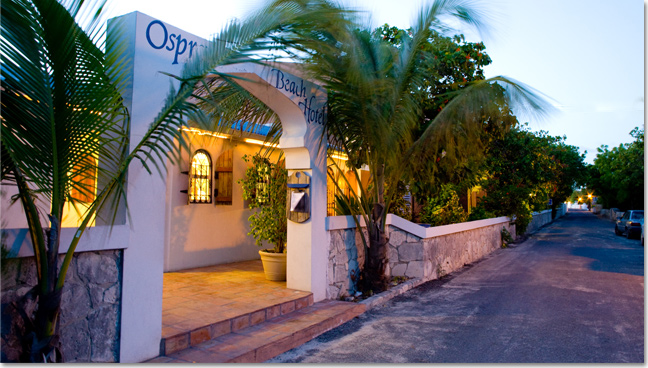 Resorts in the Caribbean
When you are looking for a beachfront resort in the Caribbean where you can experience some of the best scuba diving in the hemisphere, consider checking into the Osprey Beach Hotel on the Grand Turk Island in Turks and Caicos. Osprey Beach Hotel is the best scuba centric Caicos resort. The Osprey Beach Hotel offers the best value of any resort in the Caribbean. Why is the Osprey Beach such a great value for scuba divers? Because unlike a lot of resorts in the Caribbean, the Osprey Beach Hotel does not require you pay for an all inclusive package. Without the mandatory all inclusive package, you can spend your money on activities that you actually want to do. You can even leave the resort to experience some local culture.

Of course, one of the main draws of Turk Island is the access to all the great scuba diving. This crystal clear part of the Caribbean offers spectacular views of sea life including coral formations, sea turtles, rays, and dolphins. Repeat visitors to the Osprey Beach Hotel come back because they love the undeveloped feel of the resort. Unlike a lot of resorts in the Caribbean, the Osprey Beach Hotel allows you to direct your vacation. You are not going to be locked into a schedule like an all inclusive resort would force on you. Your vacation is your time and you can spend it lounging at the beach or you can pack your day full of adventures. Do what you want!

So stop looking for the same boring resort in the Caribbean where you can have the same boring vacation in a box that all the inclusive places lock you into. Don't wait, contact the Osprey Beach Hotel and reserve a room. Your vacation begins today!