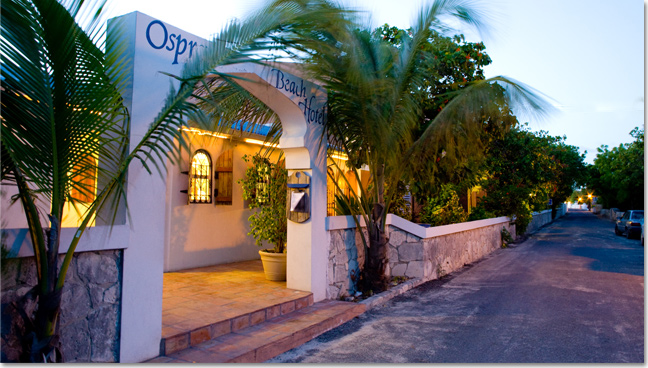 Turks and Cacos Hotels
Caribbean visitors looking for something other than the usual, tourist-intense destinations might do well to try one of the Turks and Cacos hotels for a change of pace in this peaceful paradise. Grand Turk, the largest island of this small archipelago nation, is home to Cockburn Town, the capital, and also home to the Osprey Beach Hotel, a class-A venue known to be Grand Turk's finest.

Grand Turk has quite a history yet, fortunately, remains off the beaten path of better known Caribbean islands. That's how the locals like it and many visitors make repeat journeys again and again. This is one of the top dive spots in the world and the Osprey, a true beachfront hotel, is perfectly situated to cater to every class of diver, from snorkelers to expert scuba enthusiasts. The coral reef is protected, goes down to 8,000 feet, and is close enough to allow for beach dives. Dive boats are available for those wishing to go further out and the boats arrive right at the beach, just a few steps from the rooms.

Of the various Turks and Cacos hotels on tap, the Osprey Beach Hotel definitely has the most to offer although, it should be noted, it is not marketed as a high-end resort. These islands are simple, reflecting a true Caribbean way of life.

If you're looking for extensive shopping, a glitzy night life, or a wide range of tourist attractions, Turks and Cacos hotels will not meet your needs in those respects. Excellent diving opportunities, beachfront access, good food and drink, local music, and comfortable accommodations at reasonable prices, however, are all available. There's also a pool, spa, and dive shop. Contact Osprey Beach Hotel (by phone or email) to reserve your stay.