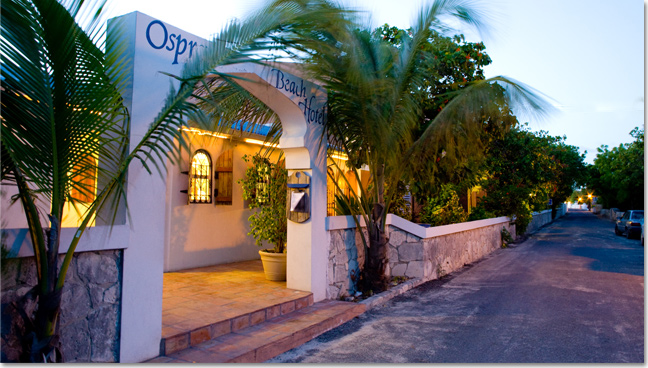 Turks and Cacose
Vacationing in the Turks and Cacose Islands is living the dream of endless summer, broad white sandy beaches, and authentic underwater adventure. From the historic capital of Cockburn Town on Grand Turk Island, to Provodenciales, popularly referred to as Provo in the Caicos, this beach has been selected as the best in the world as ranked by Conde Nast Magazine. These 40 some islands in this historic chain offer genuine Caribbean ambiance and charm.

Turks and Cacose Islands is a scuba divers dream. Osprey Beach Hotel is a true beachfront hotel on a Caribbean island known for its excellent scuba. Diving enthusiasts flock to the world class coral reef and teeming natural life.

Diving instruction is available for beginners to pros. No more shuttle buses or boat rides to dive sites. An advantage of a beach side venue like the Osprey Beach Hotel is the dive comes to you. Dive boats pick up guests at their hotel suite. And don't forget world class snorkeling, too.

Travelers tired of cookie-cutter tourist experiences break out of the mold at Turks and Caicoas with its unspoiled surf and less traveled turf, unpaved roads, soaring eagles, endangered iguanas, and even donkeys roaming freely. This is the Jimmy Buffet paradise near Bermuda, a former English colony only 550 miles southeast of Miami, FL.

The eternal summer lends itself to relaxing and healthful activities. Feel the fun, experience the joy of sunbathing, spa treatments, hanging out with fellow guests at the bar, reading in the sun, and just chilling.

Business sometimes mixes with pleasure at Turks and Cacose. Business travelers to Cockburn Town will be pleased to find free Wi-Fi available at the Osprey Beach Hotel, the most authentic beach side Caribbean experience possible. Contact Osprey Beach Hotel (by phone or email) to reserve your stay.