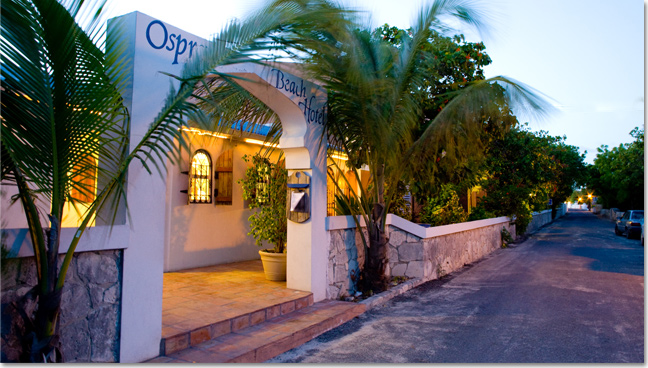 Turks and Caicos Dive Resorts
When visiting the Caribbean, experience the serenity of Turks and Caicos dive resorts. The Osprey Beach Hotel is a beautiful beachside venue, which specializes in scuba diving for Grand Turk visitors. With an array of island activities, the hotel plays host to several aquatic and marine enthusiasts. Immerse yourself in warm and crystal clear water, while viewing incredible coral formations and ocean life. You can also learn to snorkel, scuba dive or simply enjoy nature at its finest. The Osprey books with all three dive operations on the island. This features dive boats that pick up guests on the beach, just outside their hotel rooms. With door-to-door service, you can spend more time diving and truly enjoy the day!

The Osprey is the perfect place for guests and couples. For nightlife aficionados, the Birdcage Bar and Restaurant offers exotic beverages and delicious food. Located on-site, this open-air restaurant is located between the pool and a spectacular ocean sunset view. Dance the night away to live island music and enjoy their famous BBQ specials. If you just want to relax, treat yourself to a tantalizing spa treatment. The spa is also on-site, along with a dive store for island shopping. With quality accommodations and free Wi-Fi, the Osprey Beach Hotel is simply the best in Turks and Caicos dive resorts.

From sunbathing to socializing, you have unlimited access to the beach and water. Unlike busy tourist resorts, there is ample room with most destinations in walking distance. As the island's largest hotel, the Osprey offers great services in a tranquil setting. This includes catering for small and casual weddings. With friendly staff and great scuba diving, many guests return to the Osprey every year. To experience the magic of Turks and Caicos dive resorts, contact the Osprey Beach Hotel today!