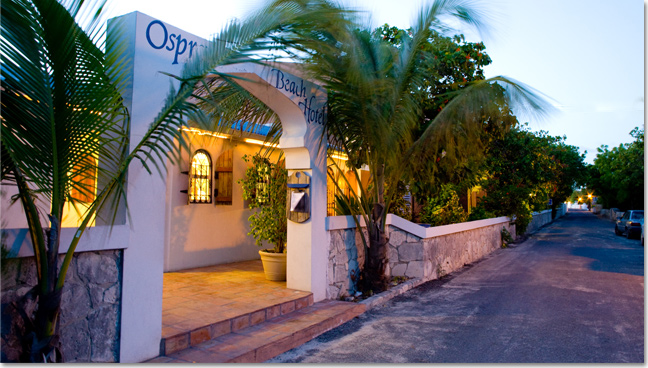 Turks and Caicos Luxury Resort
Looking to find the best Turks and Caicos luxury resort for your beach wedding? The Osprey Beach Hotel on Grand Turk Island provides a beautiful backdrop to your dream wedding. The Osprey Beach Hotel will offer you the best and most unique Caribbean wedding experience. The hotel even has some of the most picturesque vistas in the Caribbean.

The Osprey Beach Hotel also offers access to some of the most breath taking scuba diving in the Western Hemisphere. In fact, you can even see dolphins, sea turtles, and whales, among the amazing coral formations in the famously crystal clear Caribbean waters. With guest pickup just outside the hotel, travel to dive sites is incredibly quick. This allows you to see and do more things on your wedding trip.

Since the Osprey Beach Hotel does not force you into an all-inclusive package, you and your wedding guests can spend money only on activities you want to participate in. Your guests will appreciate not having to pay for activities that they are not interested in. Additionally, the Osprey Beach Hotel offers undeveloped island beaches that are so rare in the Caribbean. You and your wedding guests will have ample opportunity to explore the island on foot, and enjoy the wild donkeys that roam free around the island area. The Osprey Beach gives you a true Caribbean experience, which you will not be able to find at any other Turks and Caicos luxury resort.

You can stop looking for the perfect Turks and Caicos luxury resort for your Caribbean dream wedding. The Osprey Beach Hotel cannot be beat for a destination wedding in the Caribbean. Stop wasting time and book a block of rooms for your wedding before someone else gets there first!