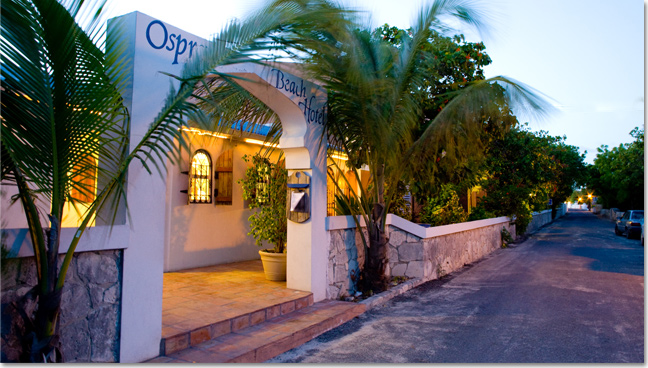 Turks and Caicos Rooms
Are you trying to find the best rates on Turks and Caicos rooms for your upcoming scuba diving vacation? Well, look no further than the Osprey Beach Hotel and resort. The Osprey Beach Hotel offers the best value of any Turks and Caicos rooms available. Unlike a lot of other Caribbean resorts, the price of a room at the Osprey Beach does not include a bunch of unwanted extras. A vacation stay at the Osprey Beach will give you an authentic Caribbean island experience that you just cannot get at any other resort.

The big draw of the Osprey Beach hotel is its proximity to some of the best snorkeling and scuba diving in the Caribbean. You can get to the best dive spots without spending half the day traveling there. Less time traveling equals more time relaxing and enjoying your vacation. At dive sites near the hotel you can see all sorts of interesting sea life near the amazing coral formations. The crystal clear water of the Caribbean will put you right in the middle of your own under sea documentary. And when you are done, the dive boats will drop you off on the beach right in front of the hotel. If you like to scuba or snorkel, then the Osprey Beach hotel has the best Turks and Caicos rooms for your vacation.

Located on big Turk island, the Osprey Beach offers a trip off the beaten path. You will not find crowded beaches or loud night clubs. Instead you will find a chance to dine in the same restaurants as the locals and some quietude that you just cannot get on some of the other Turks and Caicos resorts. Quit putting it off and book your dream Caribbean vacation at the Osprey Beach Hotel today.