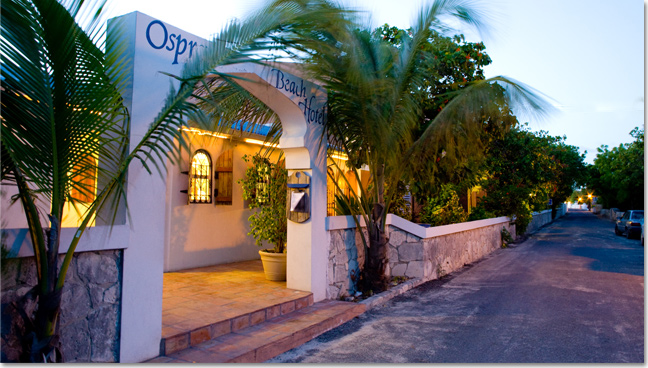 Turks and Caicos Travel
Turks and Caicos travel starts with some of the most amazing beaches in the world. Pristine and beautiful white sands extend forever. The Islands feature breathtaking vistas, peace and quiet, friendly people, and unspoiled natural beauty.

Snorkeling, diving, fishing, and swimming all take world class to a whole other level. Great for personal alone time, family vacations, even weddings, celebrations, and events for singles and couples, Turks and Caicos travel takes you to another world where time stops and serenity rules.

The unspoiled atmosphere and endless sand and surf are great for the soul and not too bad on the pocketbook when you know where to stay in a place like the Osprey Beach Hotel, a true beachfront hotel, on a Caribbean island known for its excellent scuba diving.

People in the Turks and Caicos are mainly descended from African slaves who worked the cotton fields and salt mines. Everyone speaks English, making it easier to get around. The dollar is used as the official currency. More than 200,000 people flock to the 40 island chain, 550 miles southeast of Miami, Fl.

Turks and Caicos travel centers on the Caribbean beach lifestyle but also features an incredible diversity of experiences. Salt ponds and marshes provide feeding grounds for exotic birds like Ospreys, Great Blue Herons, Egrets, and Boobies. Endangered and exotic iguanas roam national parks and authentic habitats.

Starting around Christmas through Easter, all of the Atlantic's rare humpback whales get it on along the Island shorelines. Manta rays arrive in the summer along with dolphins that swim year-round.

People return time and again because there is so much fun to be had and emotions to experience during Turks and Caicos travel. Contact Osprey Beach Hotel (by phone or email) to reserve your stay.