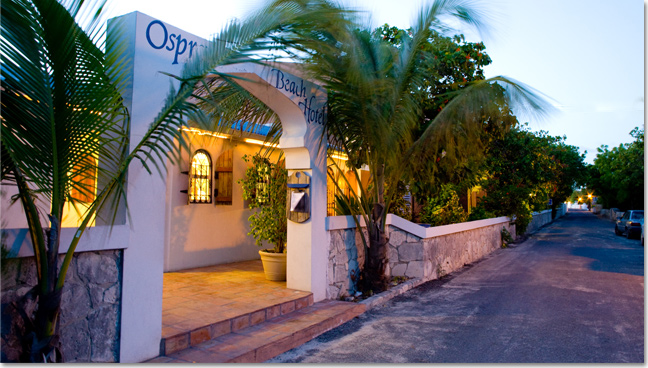 Turks and Caicos Trips
When it comes to Turks and Caicos trips, no hotel can show you a better time than the Osprey Beach Hotel in Grand Turk. From your beachfront room to poolside dining, your Turks and Caicos trip will be a memorable one when you book with the Osprey Beach Hotel.

Of course, you won't want to spend all day hanging out at Osprey Beach when there is so much more to see on your Turks and Caicos trips. The year-round warm temperature of the Caribbean provides a home to a wide array of animal and plant life just waiting for you to put on your scuba gear and come see it. Clear waters provide ample opportunity to view sea creatures in their natural habitat up to 100 feet below sea level.

If you like the water but scuba diving is not your thing, you can still enjoy all Grand Turk has to offer. Feel free to make your own aquatic adventure by going for a swim, taking a kayak or aqua boat out on the sea, or going fishing.

Land lovers will have just as much to do on their Turks and Caicos trips as their water-loving friends. If you're a history buff, be sure to plan a trip to the Turks and Caicos Natural Museum or enjoy the 18th and 19th century architecture of nearby Cockburn Town.

At the end of your busy day, you will love coming back to the Osprey Beach Hotel and the many options you have available for open-air dining. After dinner, relax with friends at the Birdcage Bar or enjoy the music of the High Tide Band.

To enjoy Grand Turk Island in style, visit our website or call today to reserve your stay at the Osprey Beach Hotel.