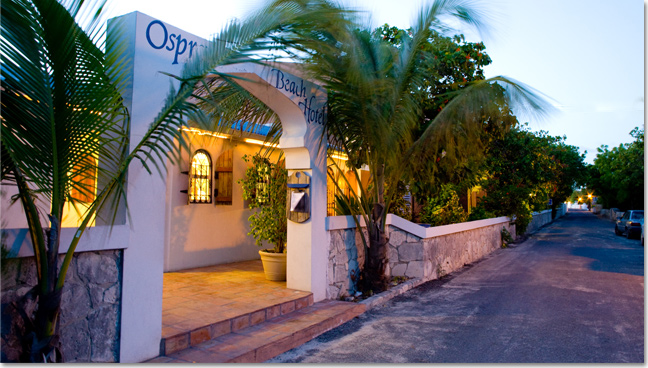 Turks and Caicos Wedding
This is it! You're getting married. You and your special someone are prepared to begin that extraordinary journey that lasts a lifetime. Now the only question is where are you going to tie the knot? Why not make the moment even more memorable by traveling to the West Indies for a Turks and Caicos wedding?

Imagine your wedding along a beautiful stretch of pure white beach with the mystical blue of the Atlantic Ocean in the background. Later, enjoy your reception amid a lush poolside setting as the sun sets and the moon rises over the ocean. Truly, this is the ultimate beginning to your life as a couple.

When it comes to Turks and Caicos wedding resorts, the Osprey Beach Resort is the ideal combination of comfort, quality, convenience and affordability. Our 37 delightfully appointed rooms offer you and your guests a choice of amenities, including kitchens, air-conditioning, daily maid service, private balconies and Wi-Fi service. And unlike all-inclusive resorts that try to plan your every minute, here you are free to stroll uncrowded beaches, explore unique shops, relax at a spa and, of course, experience the thrill of scuba diving the world's third largest barrier reef.

While you may think that planning a Turks and Caicos wedding from afar would be a challenge, the Osprey Beach Resort offers all the resources needed to make your wedding, reception and honeymoon stress-free and seamless.

For those who are looking to renew their wedding vows in a spectacular setting, the Osprey Beach Resort is again an ideal place to reaffirm your love and commitment to each other.

To begin your Turks and Caicos wedding plans, visit us at info@ospreybeachhotel.com or call 649-946-2666.