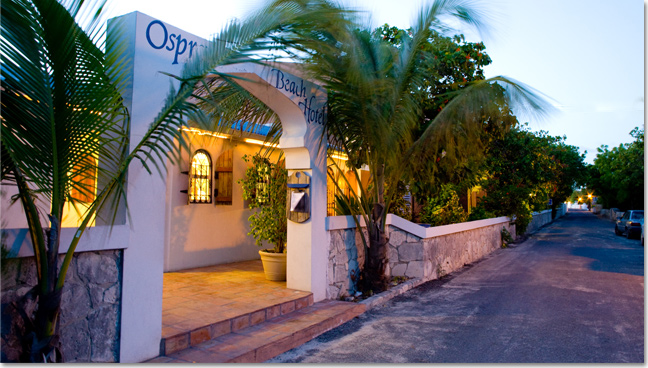 Vacation Caribbean Islands
For a truly relaxing vacation, Caribbean islands are the perfect tropical escape. There are many great hotels in the Caribbean, but the Osprey Beach Hotel located on Grand Turk is one of the best destinations for scuba divers and vacationers looking for a more serene, authentic Caribbean experience.

The Osprey Beach Hotel offers beachfront accommodations so you can enjoy easy access to the beach and stunning views of the ocean right from your room. Known for clear visibility, warm water temperatures, and abundance of sea life, the waters surrounding Grand Turk are an incredible destination for scuba diving enthusiasts. At the Osprey Beach Hotel, you can literally walk out of your room onto the beach where the diving boats will pick you up for a full day of snorkeling or diving.

If you want a calm, rejuvenating vacation, Caribbean islands like the Turks allow you to escape from the hustle and bustle of crowded tourist destinations! Quiet and serene, you can relax on the secluded beaches, soak in the sun, and swim in the warm waves lapping up on the beach. Enjoy a relaxing massage or spa treatment to unwind and rejuvenate your body. At the Osprey Beach Hotel, choose either a beachfront room with beautiful views of the ocean, or a quiet room overlooking the tropical atrium courtyard. Enjoy authentic flavors of the Island when dining at our poolside restaurant with views of the ocean, or attend one of our famous BBQ events held during the week!

The Osprey Beach Hotel is the best choice for anyone who wants to enjoy a quiet vacation. Caribbean islands like the Turks have so much to offer including fantastic scuba diving and beautiful secluded beach access and the Osprey Beach Hotel allows you to enjoy it all!