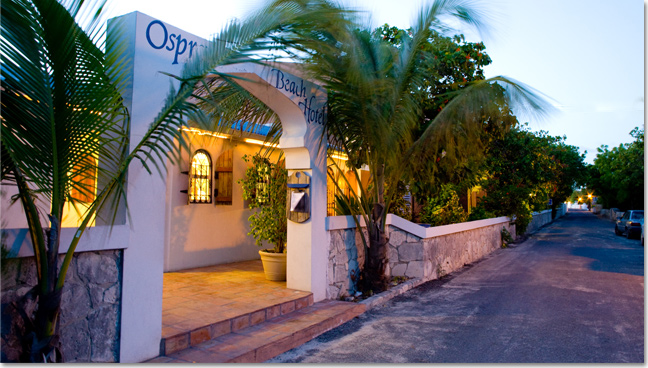 Vacation Turks
Are you looking for a great way to vacation Turks? Are you an avid scuba diver or just a wanderer looking for a relaxing off the beaten path Turks vacation? Look no further than the Osprey Beach Hotel. While some looking to vacation in Turks and Caicos want to stay poolside, others are drawn to adventurous scuba diving, fishing, whale watching, beach horseback riding, or other fun activities just off the coast of the Turks.

On an Osprey Beach Hotel Turks Caicos vacation, those wishing to scuba dive need not wait on shuttles or present vouchers to ensure they get to their scuba launch spot. At the Osprey Beach Hotel, the rooms are just off the beach so scuba divers can take a step out of their room and be minutes from their dive boat. Add this to the majestic surroundings and clear water and it is by far the best way to vacation Turks.

Those who are still looking for a beach side experience but not enthralled with scuba diving can enjoy the Island's largest hotel's Birdcage Bar & Restaurant, and shouldn't miss the famous barbeque nights twice a week. With no bustling crowds or throngs of tourists, travelers are free to relax and enjoy the ocean breeze without care or concern.

The Osprey Beach Hotel is the hidden gem of the Islands, known only by a few who really know how to vacation Turks. The beach side atmosphere without the crowded frustrations of chain hotels is perfect for wanderers who want to relax and really enjoy their vacation in Turks and Caicos. From horseback beach rides to long enchanting scuba dives with the turtles, the Osprey Beach Hotel is the perfect destination for travelers who know how to live life.